 St. Thomas Real Estate Agent: Houses, Condos and Investment Properties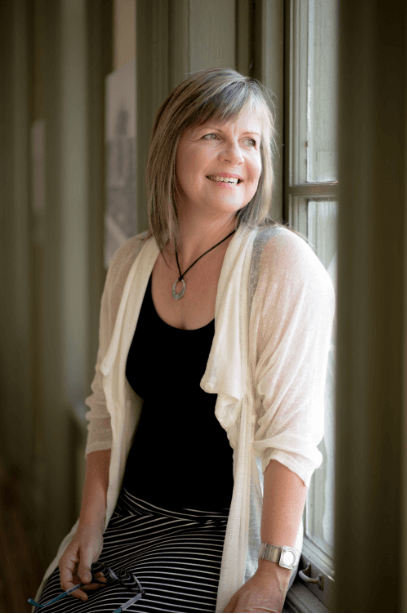 Yvonne Steer
Sales Representative
Coldwell Banker Star Real Estate, Brokerage
I've lived in St. Thomas my entire life. My customer service history has given me the pleasure of satisfied customers and business colleagues. I now use that network to find buyers, sellers and opportunities. My financial network allows me to help craft the right financial options.
As my business history has shown, I am focused on delivering exceptional customer service. I am dedicated on working with my clients' needs and expectations. This is my career.
You can make the process much easier by choosing the right realtor. With a decision this important, you can't afford to rely on guesswork. I will put my knowledge and experience to work for you. Through our buyers and sellers guarantee, you are sure to get what you need.
My Listings
Let's Begin the Search for Your Dream Home
43642 Sparta Line
Central Elgin (Munic), Ontario
4 Bedroom
3 Bathroom
2094.8100
Coldwell Banker Star Real Estate
23 Pearl Street
St. Thomas, Ontario
7 Bedroom
4 Bathroom
2575.8300
Coldwell Banker Star Real Estate
Let's Begin the Search for Your Dream Home
Search a Street, City, Province, RP Number or MLS® Number
Finding Your DREAM HOME Has Never Been This Easy!
What's My Home Worth? complete the form here and I will get back to you promptly, probably within 24 hours.
Why Yvonne Steer Is The Best Choice?
Best Real Estate Service provider to Home Buyers and Sellers in St Thomas & London
Qualifications
Real Estate Sales Since 2006 built on 20 Years Of Banking Experience, 5 Years In Mortgages, Loans, And Investments. All Of This Is Crucial In Crafting The Financial Solution To Meet Your Housing Goals.
Designations
Senior Real Estate Specialist, Accredited Buyer Representative, Licensed Real Estate Salesperson, Senior Real Estate Specialist.
Awards
Consistent annual award winner based on sales

2006-2013 Stirling Society Award

2014-2020 International Diamond Society Award

2021 President's Circle Award
Exceptional Service
I will put my knowledge and experience to work for you. Through our buyers and sellers guarantee, you are sure to get what you need.
Specialty
Residential, Commercial, Buyer Representative and Senior Residential Estate Specialist
Area Covered
St. Thomas, Aylmer, London, and surrounding areas.
All Services In One Place
Success Stories
Happy Clients feedback about my service
"Yvonne was very professional, supportive , and genuine throughout the process of buying our home. She was able to balance our budget with what we were looking for, and she continually kept our best interests in mind while ensuring we understood each step of the process. We'd recommend her to any of our friends and family!"
"We have worked with Yvonne on FOUR property purchases in St. Thomas. Her exceptional service and insight are why we're repeat customers. With each house purchase, we get sage advice on buying strategies, candid points on what we can afford and open discussions on risk. It is rare to get this breadth and depth of service from one person! When there are questions she can't answer, Yvonne has a vast network to leverage to our benefit. I've worked with others in the past; None compare!"
"I picked Yvonne as my real estate agent at random from a google search in 2010 when looking to purchase my first home. I have worked with her now for over 10 years as my agent and she has become ingrained in my life as she has helped me through many life stages while buying and selling with tons of advice and help. Always very responsive and great for someone with a busy life! I have referred her to other family and friends and always hear more positive reviews."
"Yvonne Steer understands the customer! She knows the market and sails through the legal paperwork with expertise and precision. Her interaction with buyers and sellers is outstanding. Yvonne goes that extra mile to help in anyway possible to make your purchase or sale a success! Hands down 5 stars to Yvonne!"
Any Questions?
Reach me at
+1 519-619-0177
Or fill out the form below and I'll get back to you!